The 1960s fashion style were bi-polar! The early sixties were more like the 1950s – restrained and conservative! More classic in style and design. On the other hand, the late 1960s were the opposite! Think of bright, swirling colours, tie-dye shirts, short skirts, tunics and capes! These fashion sense never went out of style; they are present in our day to day. Let's look at the list of '60s fashion trends we'll never chuck out of our wardrobes.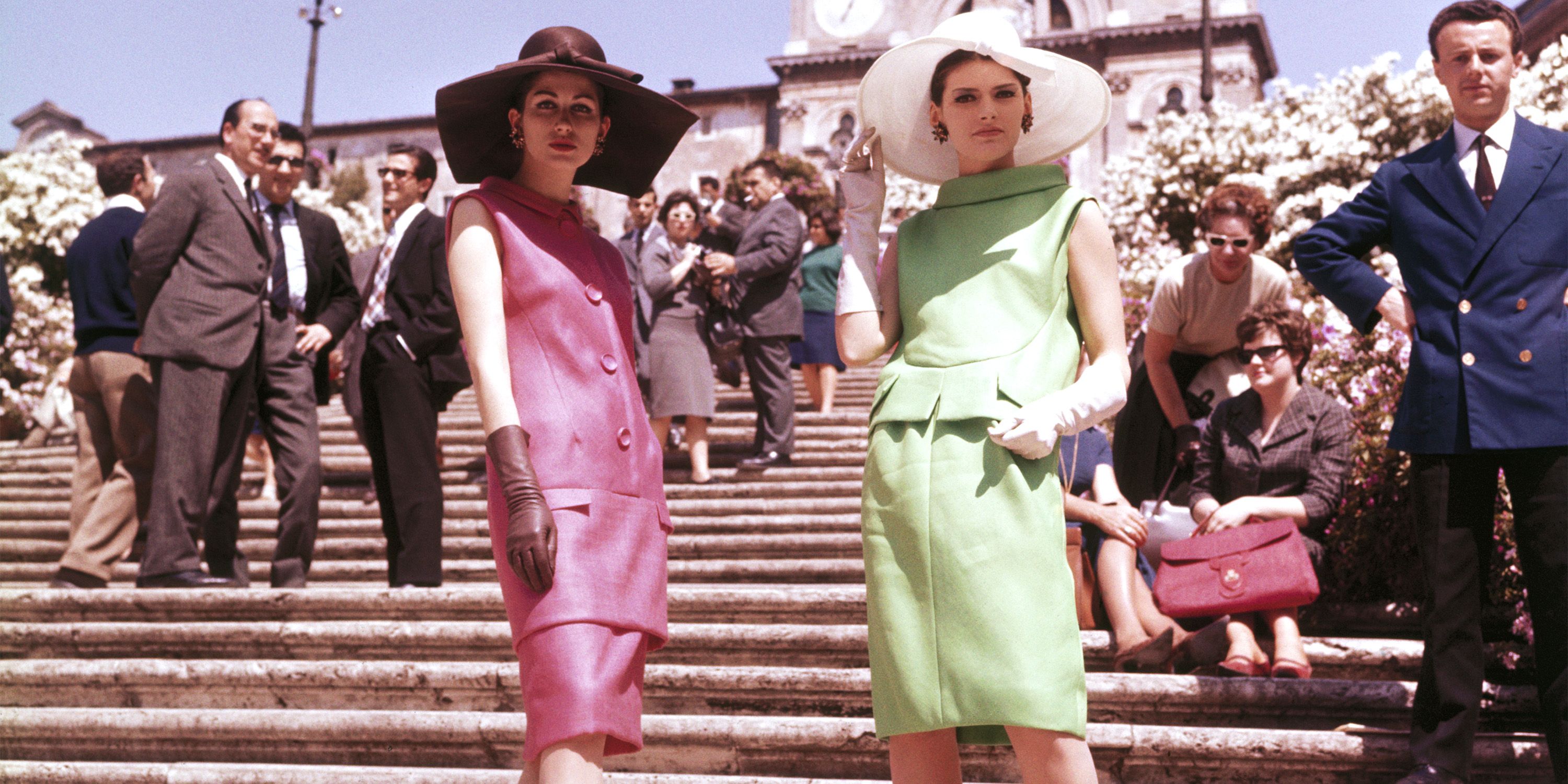 The Miniskirt
They existed for a long time but became a fashion trend in the 1960s. In 1961, Hemlines were just above the knees. This gradually climbed upward over the next few years. The microskirt or micro-mini emerged towards the end of the 1960s. Thanks to Mary Quant who designed minidresses and skirts 6 or 7 inches above the knee. It was André Courrèges, who should receive the honour, for exploring shorter hems. The miniskirts are still worn till date! Some of the most-liked skirts are denim miniskirt, printed skirts, classic and retro inspired skirts, leather miniskirts and more.
Leopard Print
The floral motif is most associated with the 1960s, but leopard print was just as popular. Celebrities like Elizabeth Taylor, Jacqueline Kennedy, Edie Sedgwick, Anne Bancroft, Keith Richards and Courtney Love wore the leopard print! The Leopard Print never died! Celebrities like Gwyneth Paltrow, Mary J Blige, Bella Hadid, Madonna, Kate Moss and more continue to wear leopard print coats, full-on looks, suits, dress and caftan. Versace brought forth a pair of full-on leopard looks from Donatella's latest Pre-Fall 2018 collection. From leopard cap to shoes and matching accessories.
The Beret
The Beret was mostly popular amongst artists and politicians. However, this changed in the early 1900s, where the black beret became a fashion statement for women. There's no account to why the hat associated with the peasant class became a fashion statement. The only reason is that it looks chic as hell! In the 1960s, the beret was known as a fashion item. Movie stars like Catherine Deneuve and Brigitte Bardot wore little black caps on red carpets and to the Cannes Film Festival. Everyone from Rihanna to Bella Hadid and Kendall was spotted wearing a beret in the recent year.
Tuxedos for Women
Yves St Laurent debuted Le Smoking in 1966. It's a tuxedo that epitomised sex appeal. Did you know that it was banned from restaurants? That's because it was considered to have potent powers of seduction! Despite being slated by fashion critics, the look was a hit! Socialite like Nan Kempner tried to enter a restaurant wearing the tux but was turned away! More celebs who rocked it in tuxedo are definitely Rihanna, Miley Cyrus, Angelina Jolie, Jennifer Aniston, Janelle Monáe, Dakota Johnson, Cara Delevingne, Celine Dion, Kim Kardashian, Zendaya, Anna Kendrick and Julia Roberts.
The Baby doll Dress
The baby doll has always been somehow synonymous with female liberation. This symbol of rebellion is loose around the waist and the shorter the better. Cristóbal Balenciaga…