Your credit score can affect many aspects of your life, from access to financial products to your employment chances. If your rating has fallen because of some poor financial decisions in the past or through trusting a third party, there are some things you can do to improve your credit rating. This is a gradual process, and you need to allow 3-6 months before you see a difference.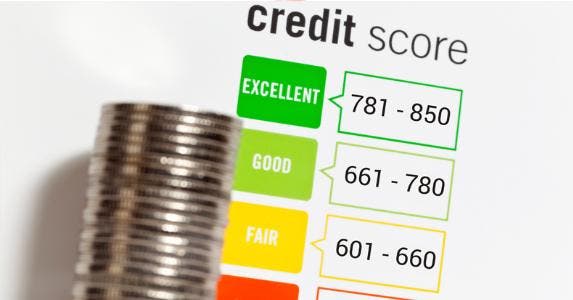 The first thing you should do is to check your credit file with the 3 main credit reference agencies in the UK (Experian, Equifax and Callcredit). In this way, you'll be able to make sure that the report is completely accurate. If it isn't, you can query entries and contact the firms which put them there to rectify any errors they've made.
Consulting your own file will also allow you to look out for any fraudulent activity. You should get into the habit of doing this twice a year. You may find that your credit file is linked to someone else's (such as an ex-partner or flat-mate), and your score is being adversely affected by their poor credit history. You can register a Notice of Disassociation, but to do so, you must no longer share any financial products with them.
Creditors want to be able to check you are who you say you are. One of the best ways to do this is to register on the electoral roll. This can be done online or by post. Creditors also like to see the stability of your living in the same home for years. If possible, you should avoid moving home too often as this can have a negative impact on your file.
Credit files are a record of your financial history and provide evidence of your money management skills. You should therefore ensure that all of your bills including energy/mobile phone bills and credit card payments are made on time. Any late or missed payments will be recorded on your credit file. If you find it difficult to remember due dates, you should arrange for bills to be paid by direct debit.
You should also check your credit utilisation rate (how much of your available credit is being used). If you have too many pre-existing debts, you should try to pay off some of the money you owe. Analysing your discretionary spending and then drawing up a budget will help you to reduce your debts. Credit-building or pre-paid credit cards are both ways to improve your credit rating. However, they must be used wisely with any money borrowed being paid off in full at the end of the month as their interest rates are relatively high.
When applying for new financial products, you should leave time between applications.  Too many hard searches in a short period can cause your credit score to fall. Even if you have a bad credit score, Cashfloat payday online lenders are willing to give you a loan with a fast and straightforward online application.